Farm-to-School Program
Across the country, an increasing number of schools and districts have begun to source more foods locally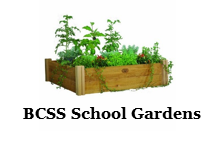 and to provide complementary educational activities to students that emphasize food, farming, and nutrition. This nationwide movement designed to enrich children's bodies and minds while supporting local economies is often referred to as "farm to school".
The key is to make these fresh options available and to get students to try new things. Farm to School programs link school students and farmers in a way that improves foods offered in schools, educates students about healthy eating and local foods, and creates income opportunities for farmers supplying to schools.
Bartow County School System's Nutrition Department works with our produce vendor to bring Georgia grown fruits and vegetables to the students of Bartow County. Our district serves fruits and vegetables daily that are from farms in Georgia and the bordering states (FL, SC, NC, TN, AL).
Click here to view Georgia Grown and Locally Grown products that we featured on our menu during school year 2017-2018.
Resources for Educators - Ideas, Grant Opportunities, and K-12 Standard-Based Lessons:
Georgia Farm to School Toolkit
National Farm to School Network
USDA Farm to School Grant Program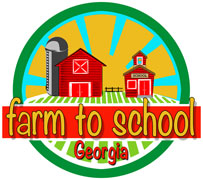 ---
Please contact Kalin Bryan, MS, RDN, LD at [email protected] to discuss enhancing farm to school activities at your school.